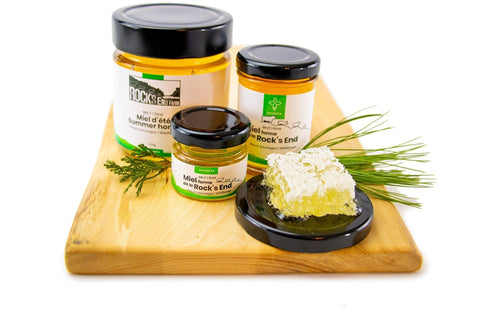 2023 Honey Share
Share the honey harvest and bounty of the summer with Apiverte. An Apiverte honey share is a case of honey from the location of your choice and features your own personalized message on the label.
Choose your share size; 12 x 330g (4kg) or 12 x 500g (6kg).
Your share will include exclusive invitations to join us on harvest days at host locations and a 500g jar of creamed honey available right now.
Shares will be available after the fall harvest. You will be notified by email when they are ready. 

Nutritional Facts
Calories, 60
Fat, 0g / 0%
Carbohydrates, 17g
Sugars, 16g
Protein, 16g